Table of contents: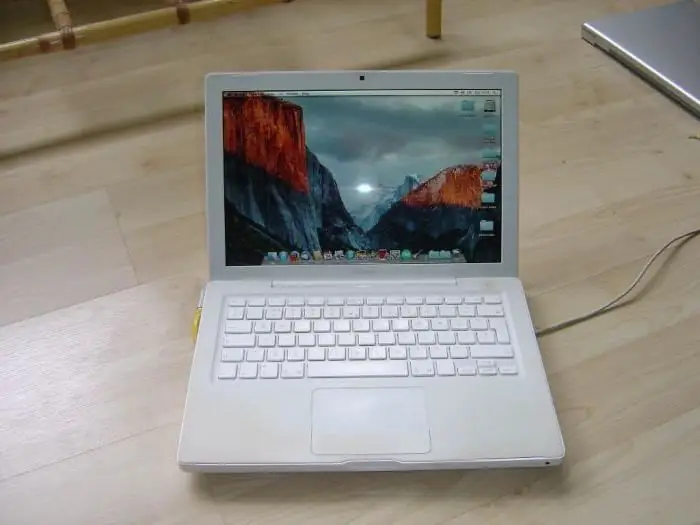 Apple can be treated differently. Someone hates the corporation for excessive pathos and huge investments in marketing. Someone idolizes for creating unique products and involvement in the premium market. But one thing is pointless to deny - Apple makes the best computers in existence.
One of these will be discussed in this article. This is a MacBook A1181. Review of the iconic "car" in 2006, read on.
Device design, ports
Today it's hard to imagine an Apple laptop not made of aluminum, but even 10 years ago in California they did not disdain plastic. It was from such snow-white plastic that this device was made. In general, the design is similar to the MacBook Pro series of computers - the same strict and ascetic.
The laptop is equipped with a solid set of ports and wired interfaces. Among them:
Two standard USB-A ports.
Proprietary FireWire port for connecting exclusive peripherals.
Port for connecting additional VGA displays.
Infrared port for use with the Apple Remote.
Audio input.
Audio out.
Port to connect to the networkInternet.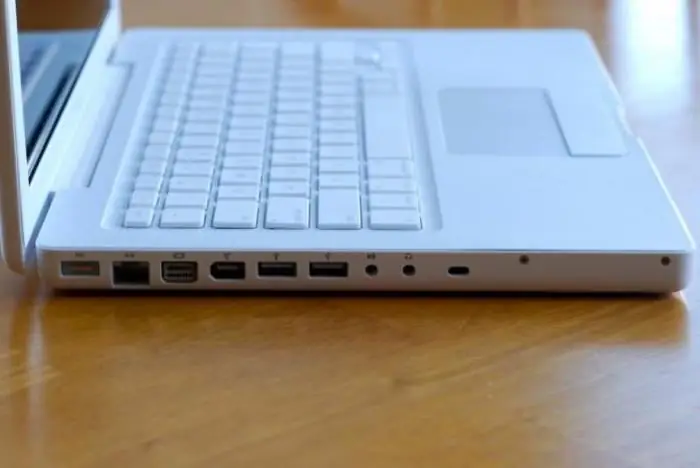 Also on the sides of the laptop you can find a hole for a Kensington lock and an optical drive.
Controls
The computer is equipped with a full keyboard: 79 keys, 12 function keys and 4 arrow keys. The buttons have a soft and rather short stroke. Each key has a small recess in the working area for more precise positioning when "blind" input. The letters are engraved in the center. The Russian layout is marked separately in the corner of each key. There is no backlight, as well as a light sensor. Under the keyboard unit is the branded Apple trackpad. The touchpad can recognize single-tap, double-tap, drag gesture, and scrolling.
Display
At the time when the MacBook 13', A1181, was released, there was no such thing as a Retina display, so laptops were equipped with conventional TFT-IPS matrices. The display diagonal is 13.3 inches and its resolution is 1280 x 800 pixels (114 dpi). The display of the MacBook A1181 is not of high quality. Grainy picture, unrealistic color reproduction, color inversion when tilted - a complete set of shortcomings that plagued the displays of those times.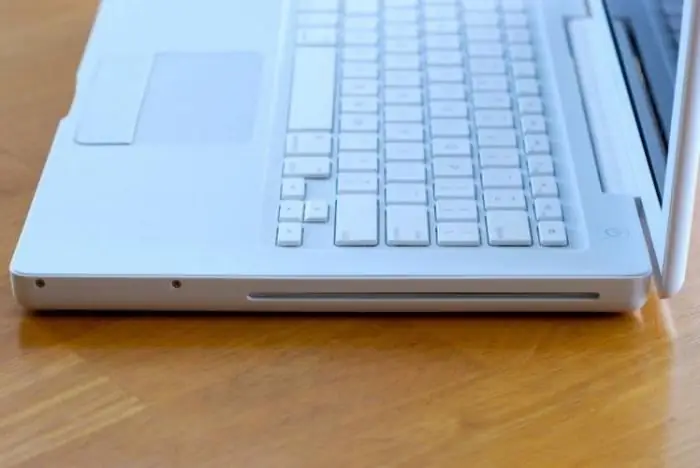 With all this, the display has a glossy surface, which negatively affects the use of the computer in daylight (despite a decent supply of brightness). No anti-reflective coating.
Performance and autonomy
MacBook A1181 is powered by an Intel Core Duo processor. This is a dual-core processor from the Yonah series, the frequency of each of the cores reaches 2000 megahertz (when accelerated). The processor is built on a 32-bit architecture, which limits the possibilities for memory expansion and software updates.
Also under the hood you can find a GMA 950 chipset responsible for graphics performance, two gigabytes of RAM, a hard drive up to 120 gigabytes (hard drive speed - 5400 rpm) and a 55-watt battery.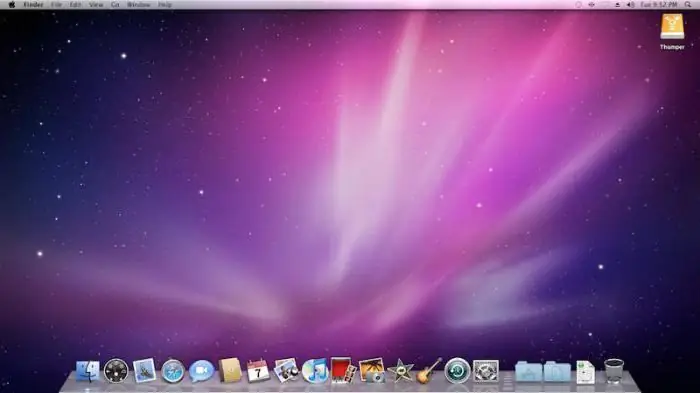 The power of the hardware is enough for smooth and stable operation of the operating system and most of the built-in programs. When working with professional software, problems may occur (frame rate drops or short freezes). The battery power is enough to work on a laptop for 6 hours.
Software
The latest supported software on this Mac is Mac OS X 10.6 Snow Leopard. In addition to the classic Aqua desktop, the user receives an iLife application package and the opportunity to use iWork for free for 30 days. iLife is an application suite for creative people that includes programs for photo editing and music creation. iWork is a direct competitor to Microsoft Office, developed by Apple, which includes programs for working with text, spreadsheets and presentations.
Expediency of purchase (instead ofconclusions)
So, before us is the MacBook A1181, the characteristics of which have long been outdated morally and physically, and the external design is not at all impressive. Is it worth buying? Yes and no. If the choice is between a modern Windows-based device and a used Mac laptop, it's almost certain that you'll prefer the latter.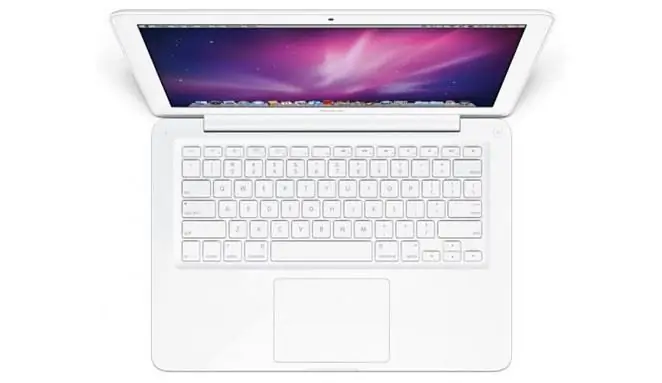 Definitely, when it comes to low budget. The fact is that the MacBook A1181 can be purchased for a miserable 10-12 thousand rubles (or even less). Finding a good Windows-based computer for the price is an asterisk task, most often impossible. Therefore, it is worth giving preference to a device that was created as the best on the market, rather than exchanging for something new, but made carelessly.
Popular topic